Christmas is over, the tree and decorations are put away, the boat load of toys have been taken out of the packages (the makers of which should provide assistants who have nothing better to do on Christmas morning than to untwist, pry, cut, yank, unstick, unscrew and assemble said toys, complete with batteries of course!), arguments over toys have ensued and continue, even though it's bedtime and they should be sleeping, and the garbage cans have been loaded to overflowing. Has anyone ever thought maybe it's not worth it?? All this hulabaloo? My vote is to go on a trip next year, no presents, no decorations, just time with my family, enjoying each other without fighting over toys, laying on a warm beach somewhere, eating out every night, no cooking, no dishes, no worries! And top it off with an awesome Happy Birthday Jesus party! THAT would be a holiday for me! It seems every year it becomes harder to balance everything, while maintaining the spirit of joy. At the very least, next year we will be taking the presents out of the package before I wrap them, so the kids can enjoy it right away.
Ok, my ranting is over. We really did have a good Christmas, just wanting to remember this next year, to prepare myself.
We hope you all had an enjoyable Christmas, and wish you a very Happy New Year!!!!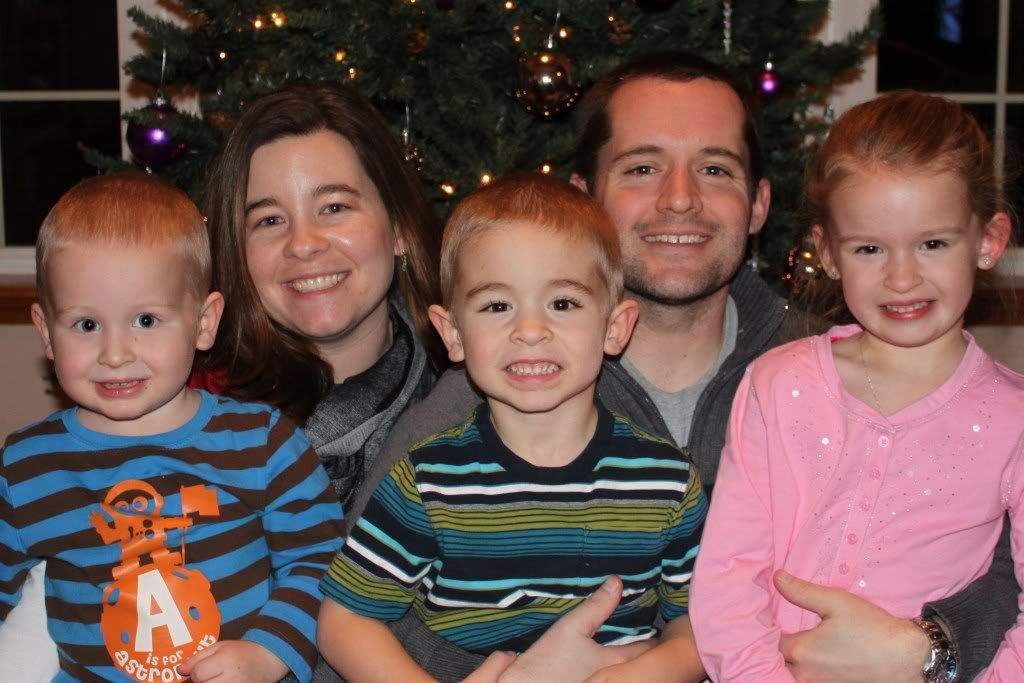 Here are some pictures of the kids decorating their gingerbread village.
Matthew ate his right after he finished!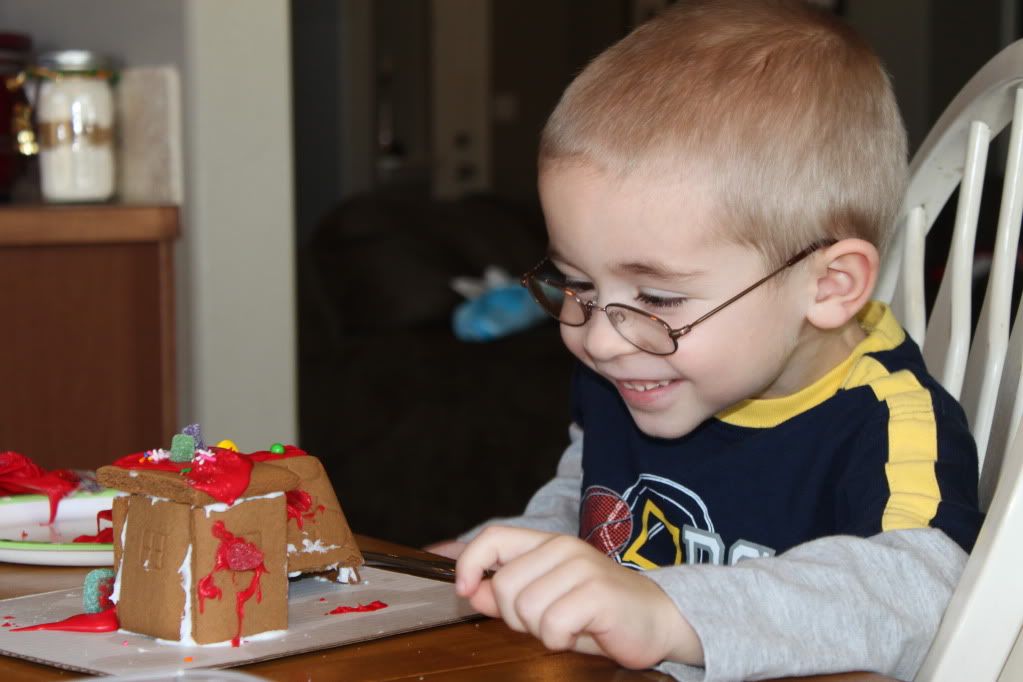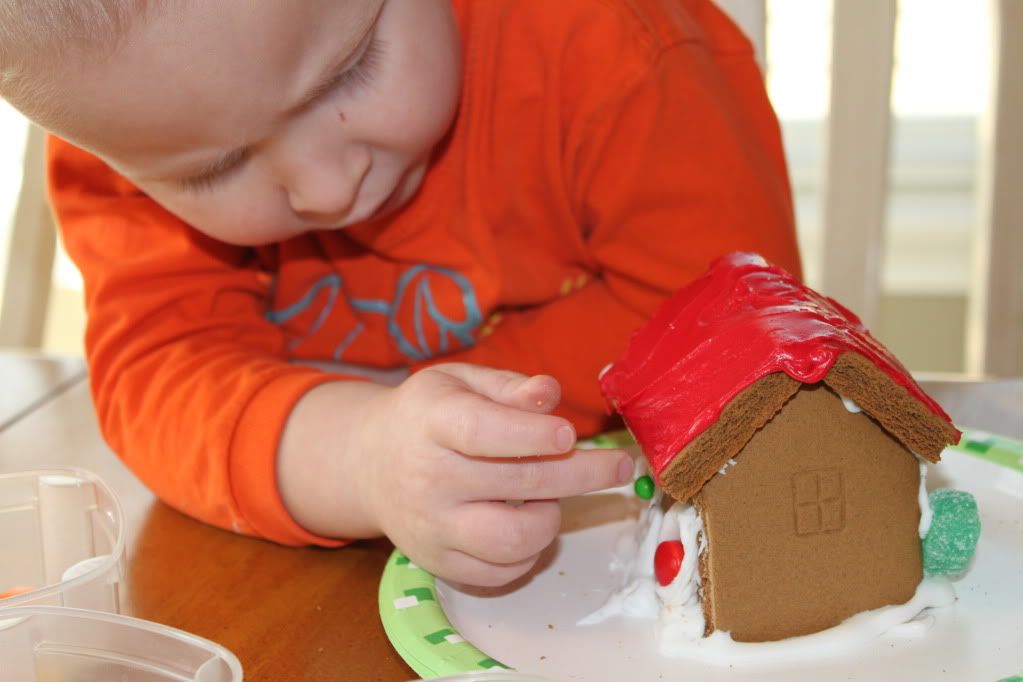 My brothers came over to visit.....I was left short on the height genes!!!