Well, today, New Years Eve, we got a bunch of snow, so Kevin and the kids went outside to play. I opted out since I had just shoveled the driveway and sidewalks, and Asher just cries when it's cold, so we kept him inside!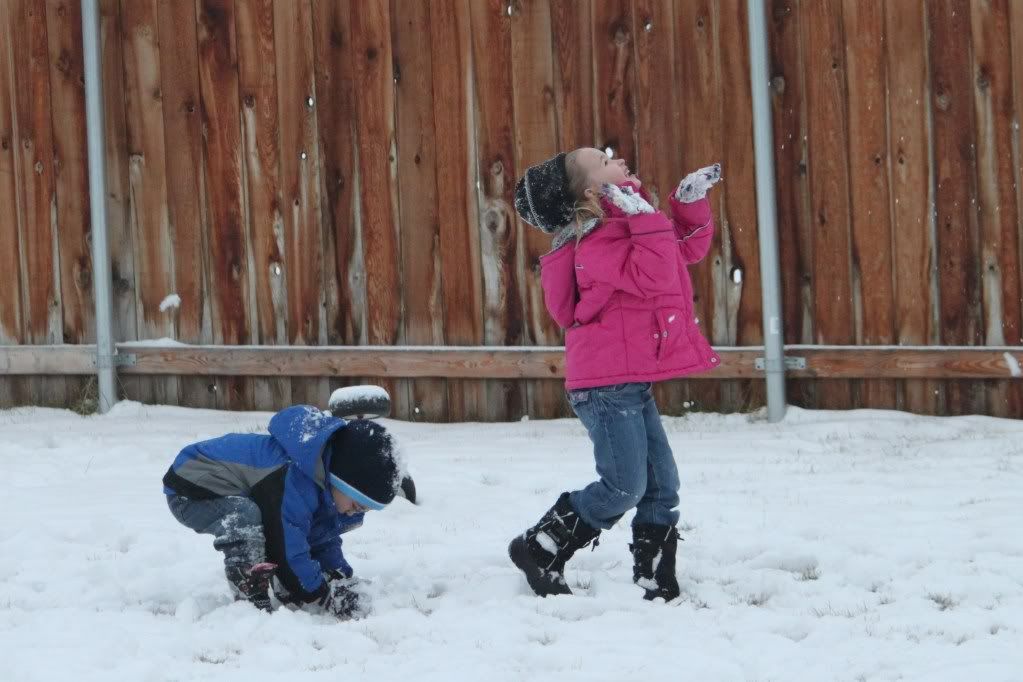 I am not sure who had more fun, the kids, or Kevin. He thoroughly enjoyed pelting the kids in the face with snowballs, but he got it in return, a nice shot in the ear!
He is not above using children as a human sheild!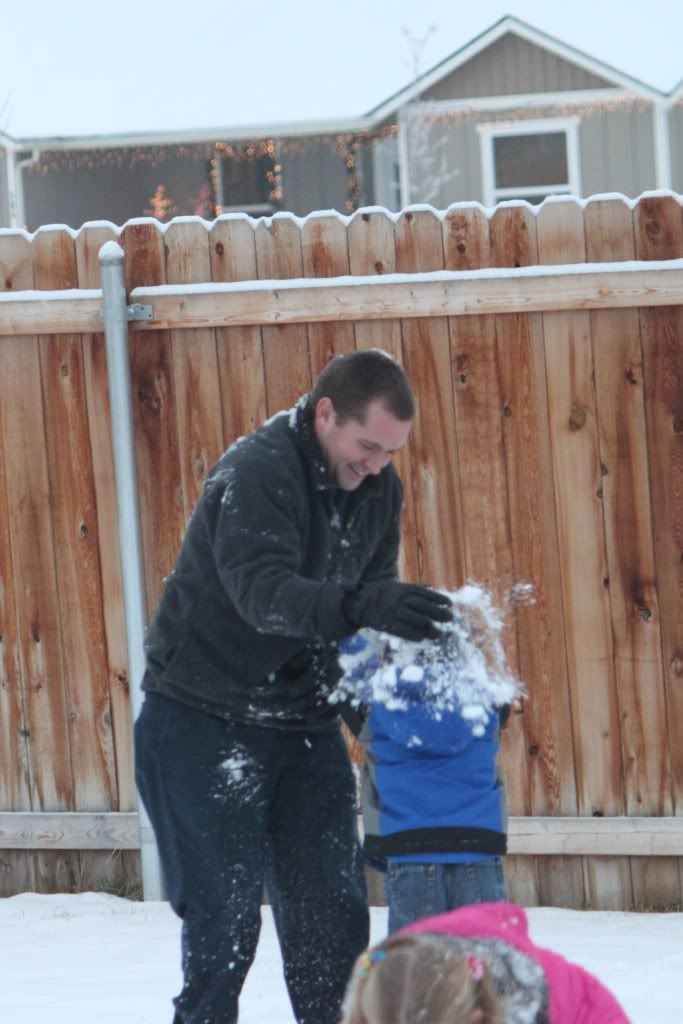 Matthew was getting showered with tons of snow from Daddy!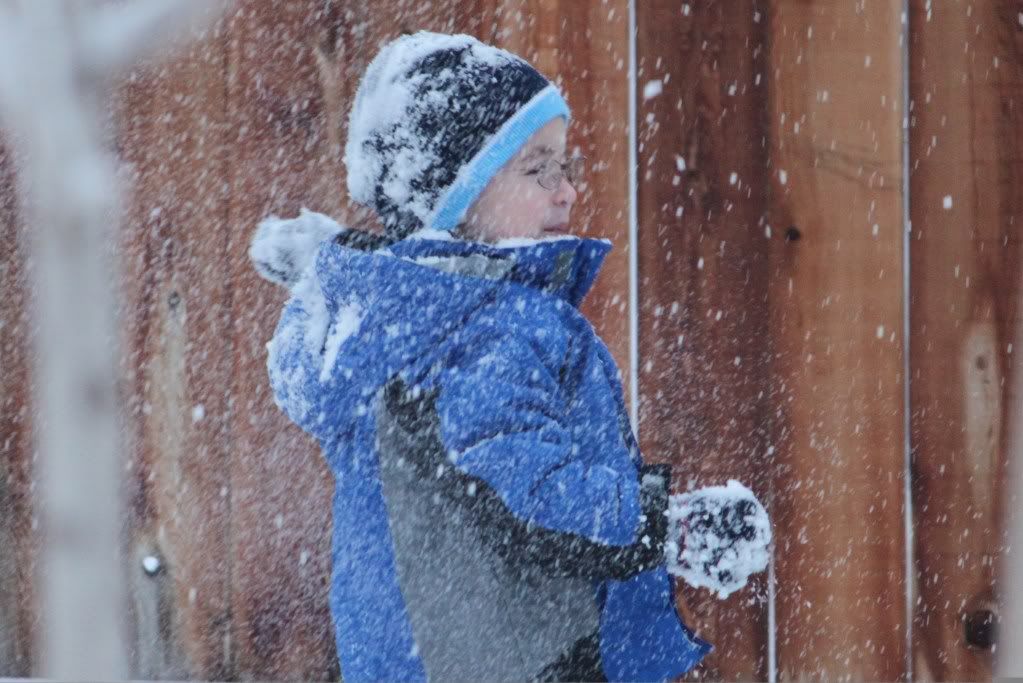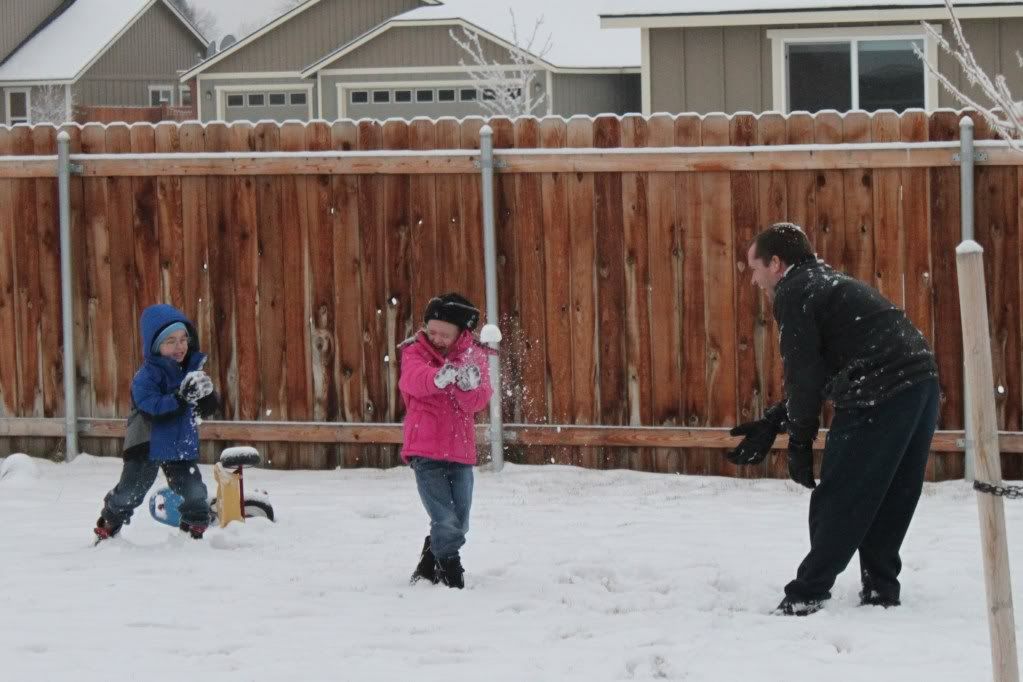 They gave as good as they got! Too much fun!
We hope everyone has a safe and Happy New Year! May 2010 be the best year yet!